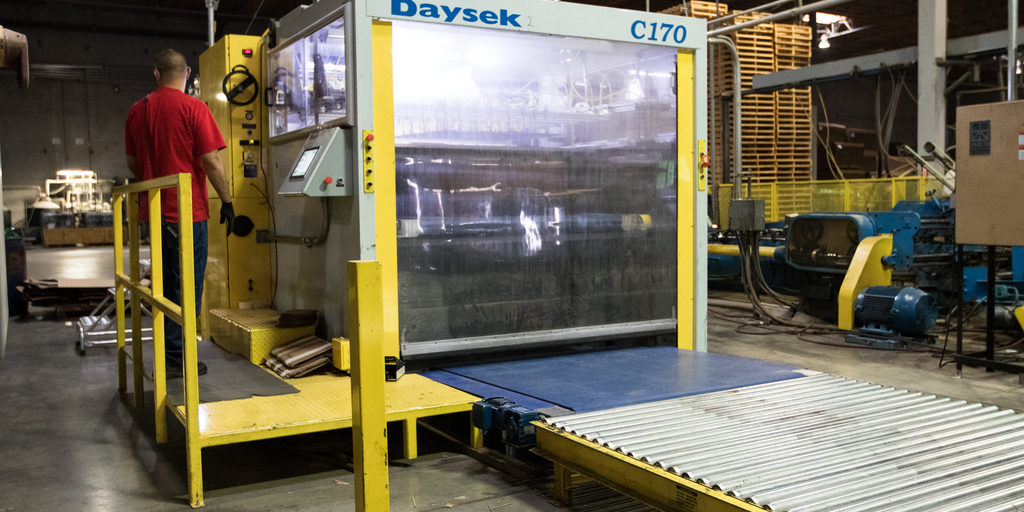 Kaweah Container is excited to be able to offer our customers Flat Die – Rotary Anvil cutting edge innovation with our C-170 Baysek Diecutters. These machines are designed to produce quality, customized solutions for your die cutting needs. With their self-contained suction cup die boards and pneumatic waste extraction systems, it eliminates the need for hand stripping and outputs precisely cut, accurately counted, and neatly stacked units on each pallet. Production is completed efficiently and quickly.
55 x 67" format
E-Flute through Double Wall
Simple Shapes to High Quality Display Work
One Out to Complex Multi-Outs
Waste Automatically Removed
No Nicks, No Tags or Angel Hair
Automatic Tie Sheet Inserts
Finished Work Accurately Counted & Neatly Stacked
---
Learn more about the Baysek Diecutters here.