Bend the fuselage along the creases as shown.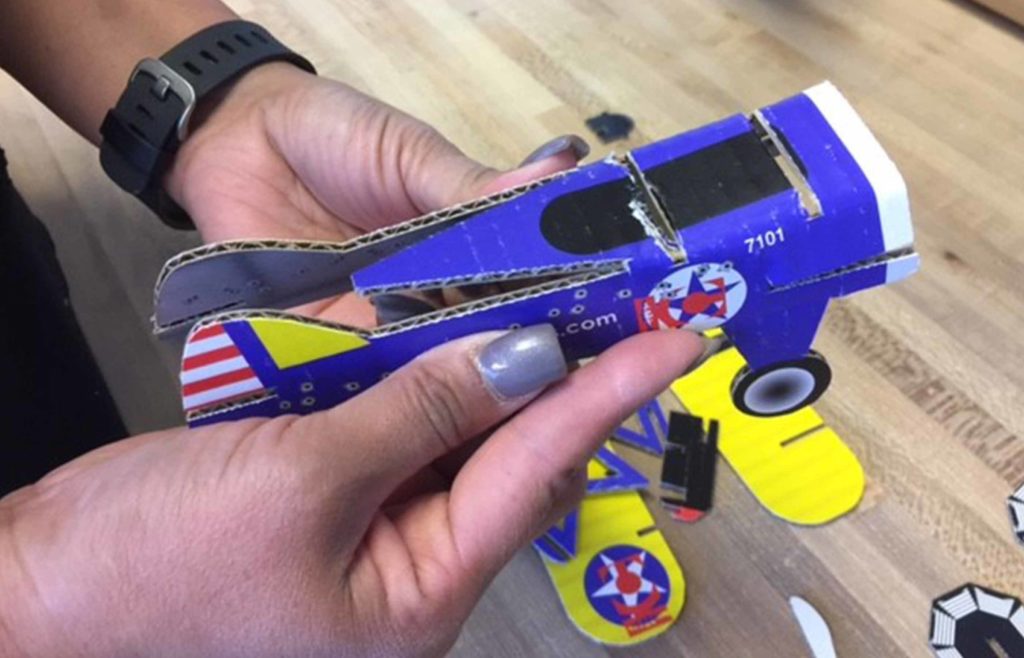 Begin assembling the wings by using the notches provided.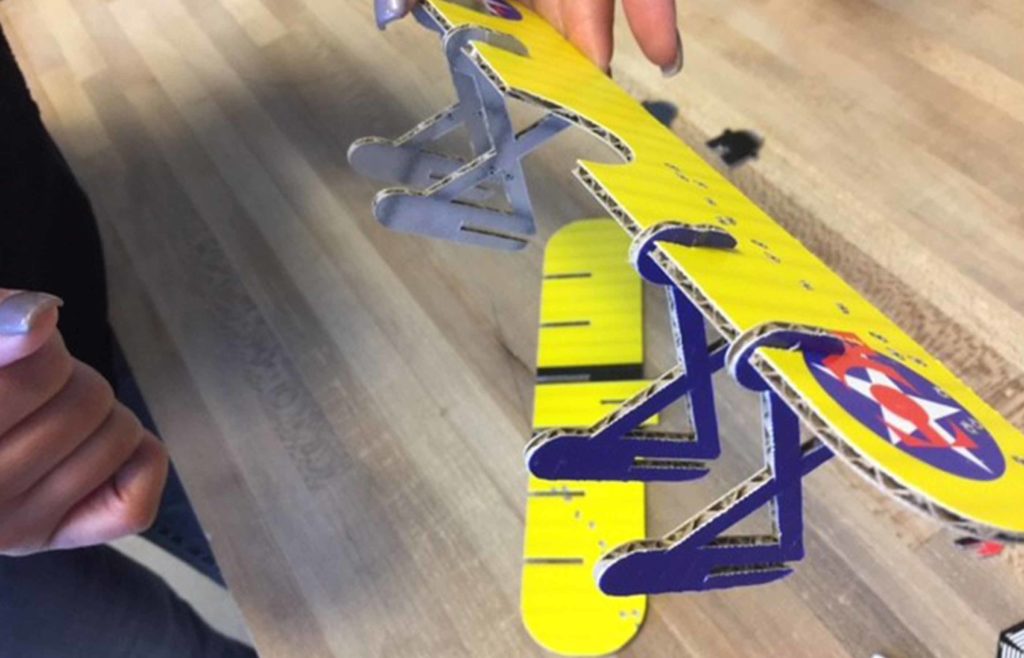 Slide the bottom wing onto the assembled parts as shown.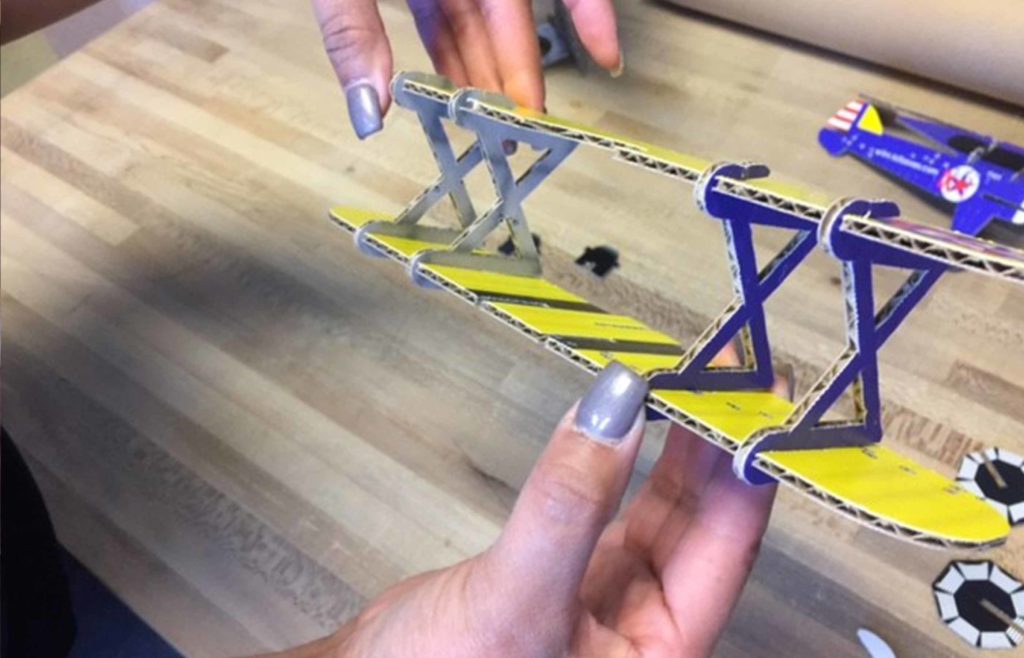 Using the center two notches on the bottom wing, slide the fuselage onto the wings.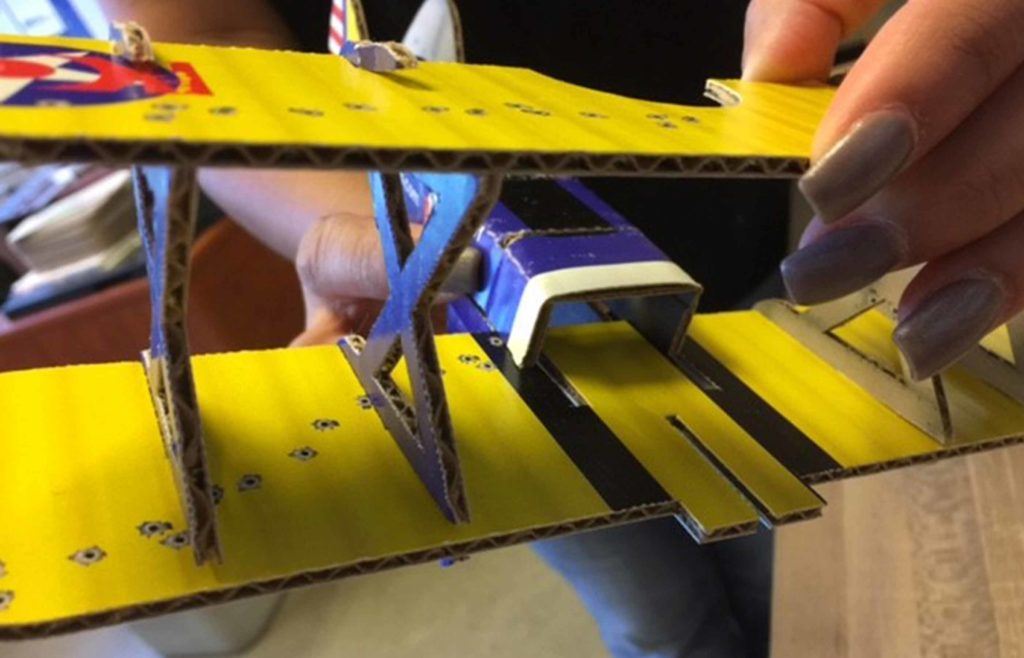 Slide the propeller onto the black piece as shown.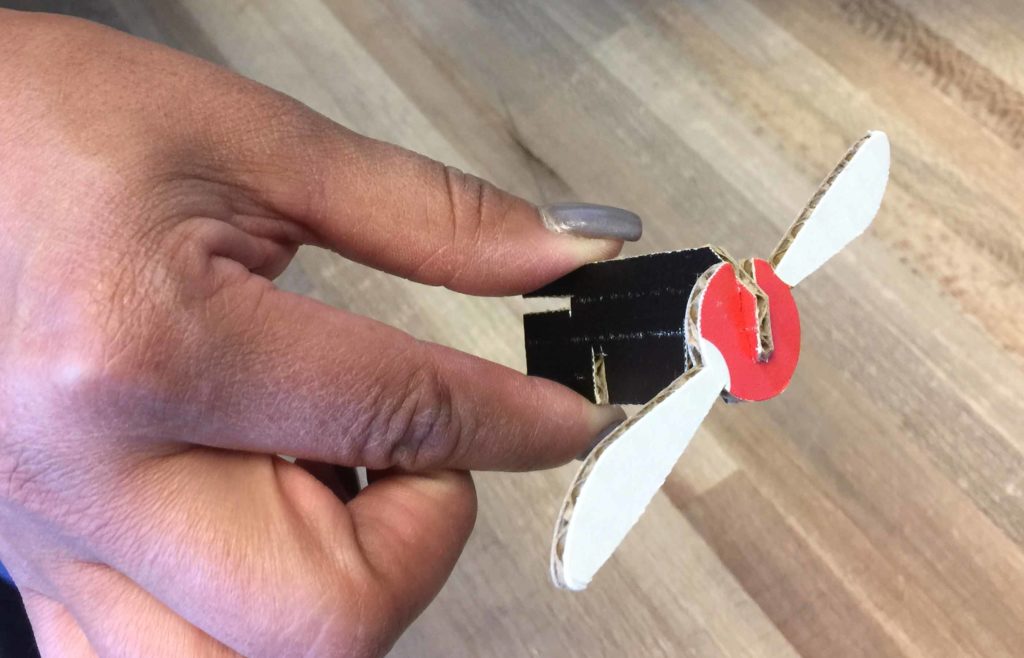 Attach the propeller piece onto the fuselage.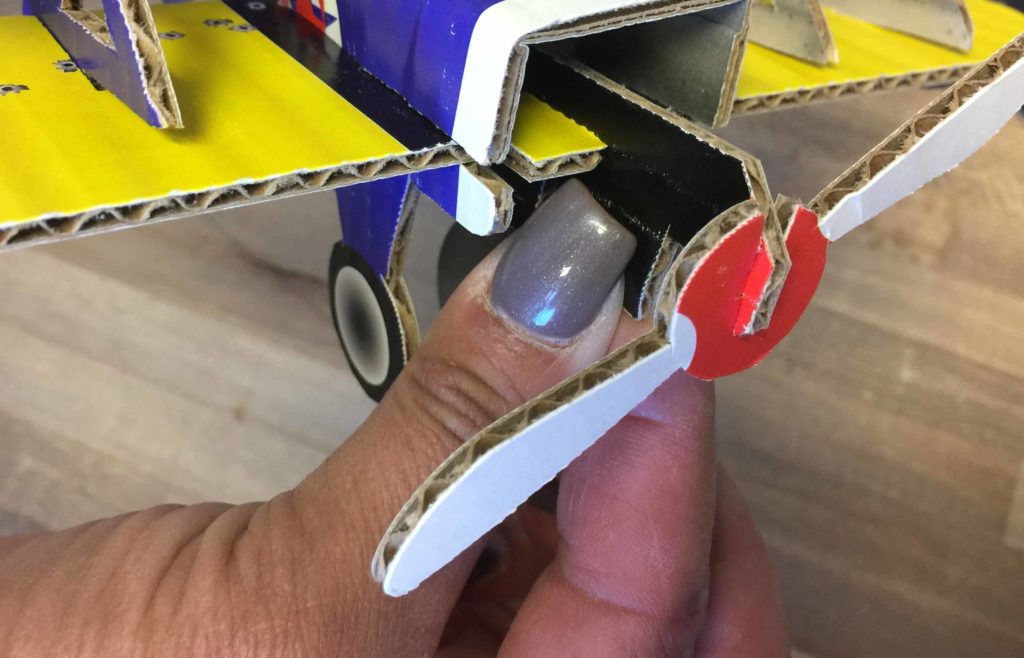 Put both pieces of the propeller background together as shown.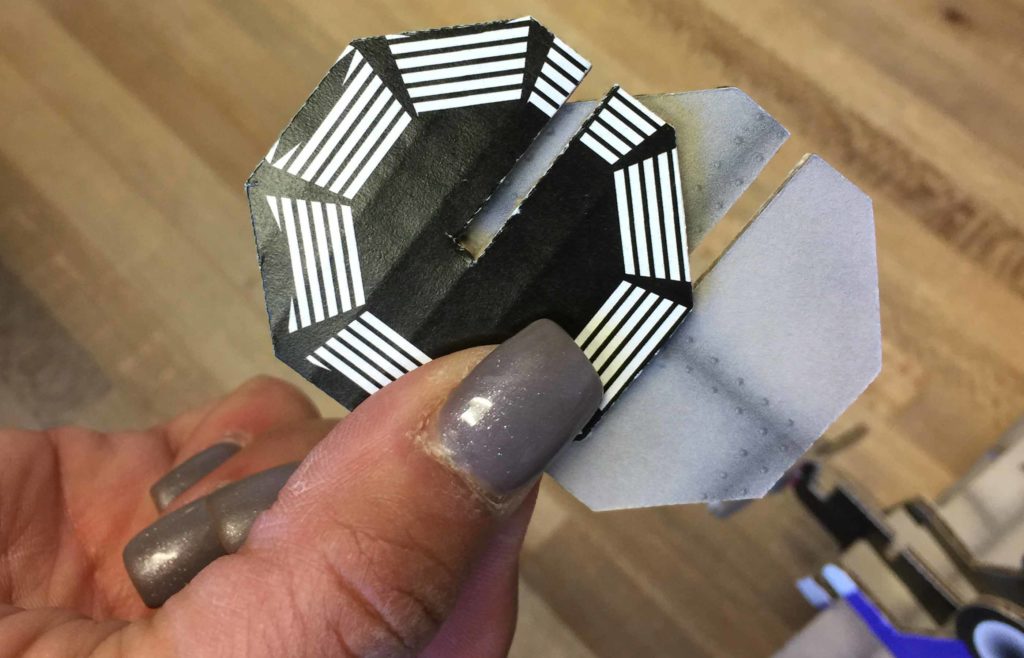 Still together, attach both pieces onto the propeller piece.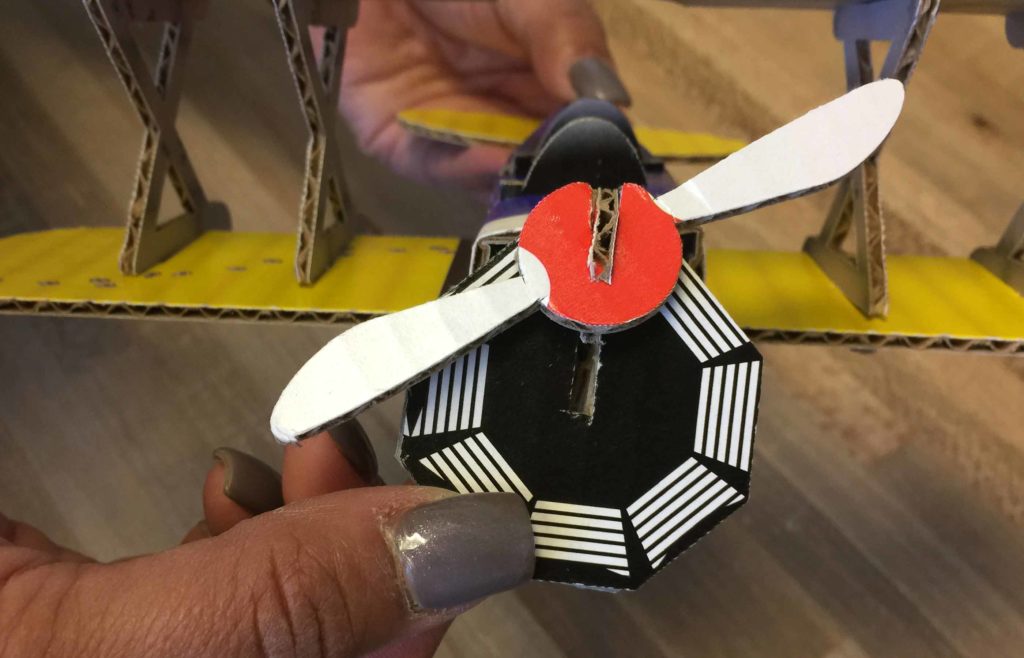 Attach the elevator to the back of the plane.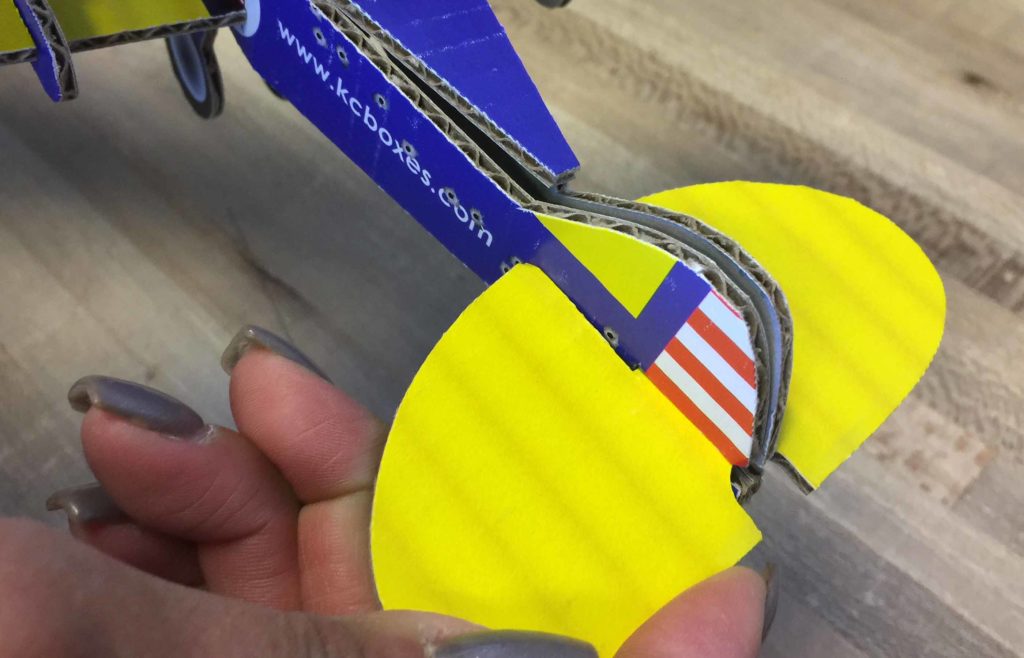 Insert pilots into the top of the fuselage.