Taking each of the wings, bring gear parts up as shown.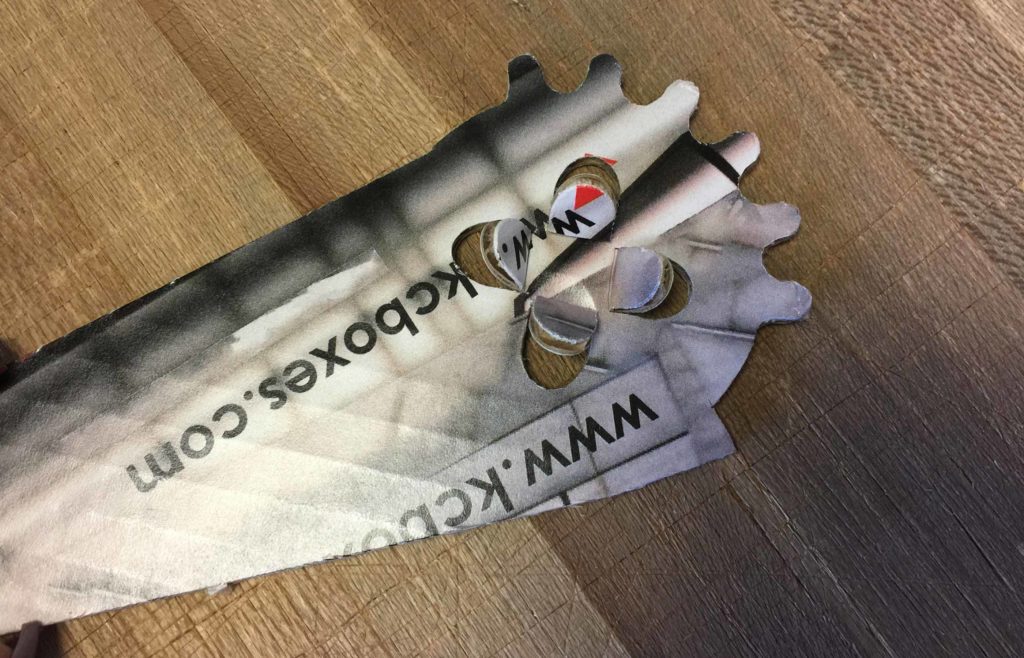 Place the bottom half of the fuselage face down. Bend slightly at the creases. Place the wings as shown, making sure the gears fit together.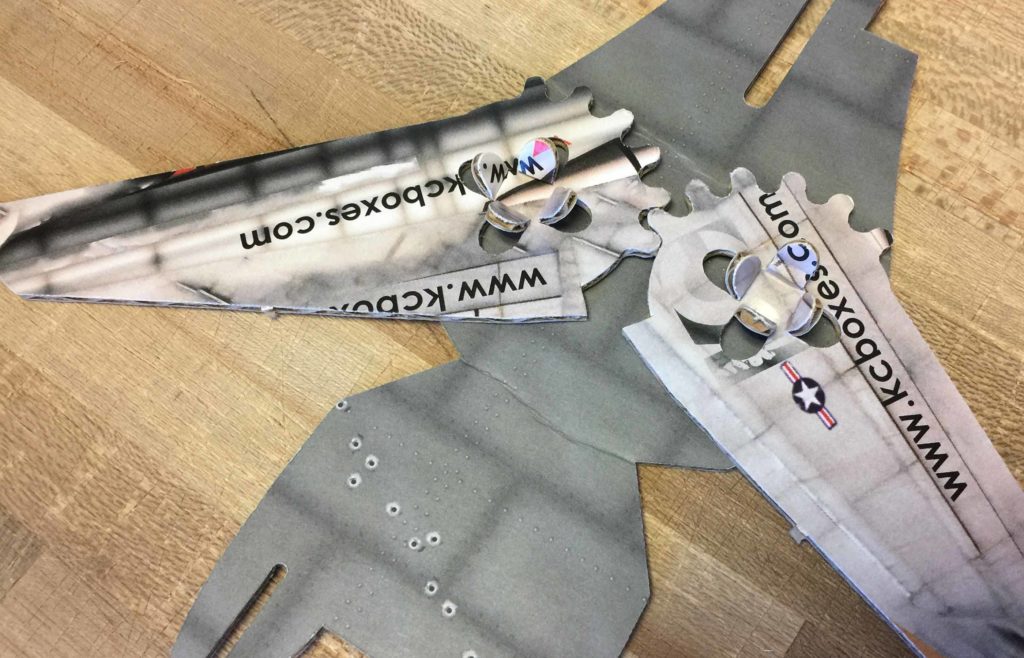 Bend the top half of the fuselage slightly. This will provide enough room for the wings to move freely. Feed the gears trough the holes on the top half of the fuselage.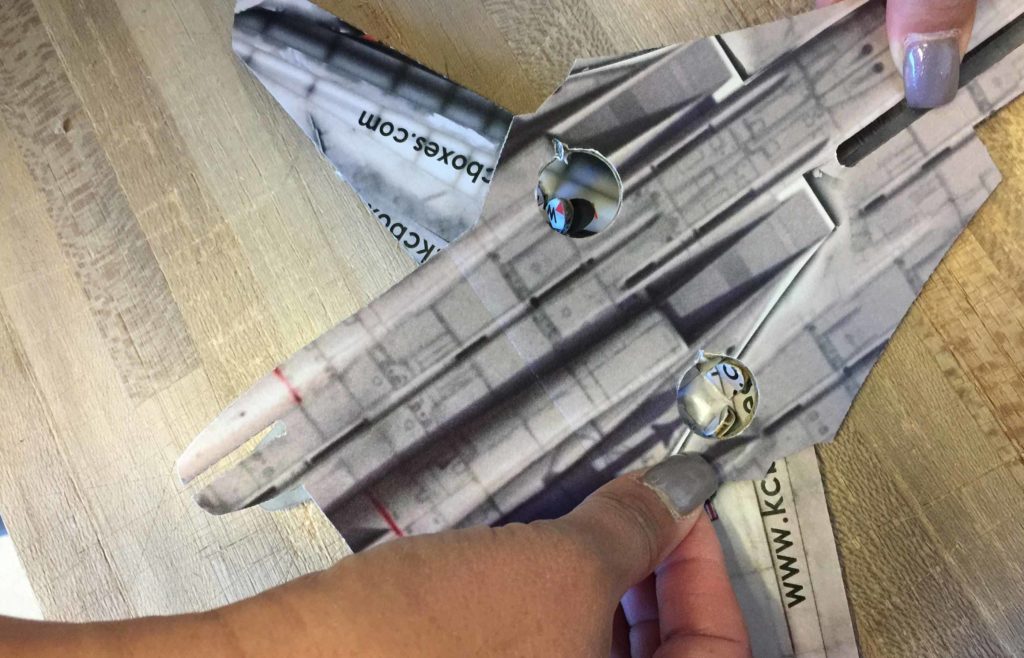 Put both sides of the nose of the jet together as shown.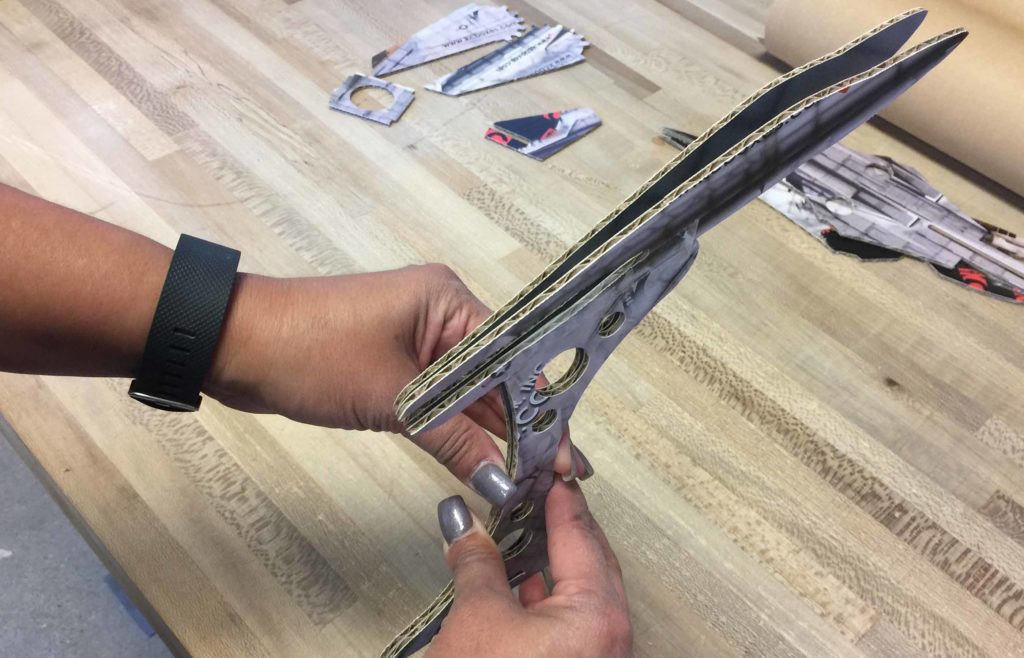 Slide the nose into the assembled fuselage and wings.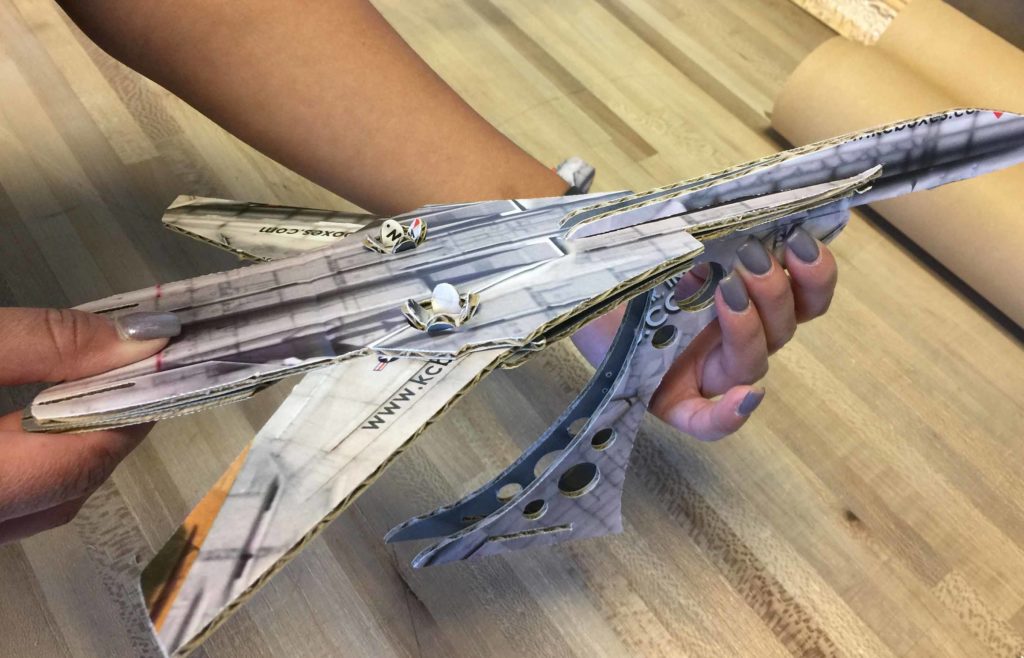 Place the rudders on the back of the jet.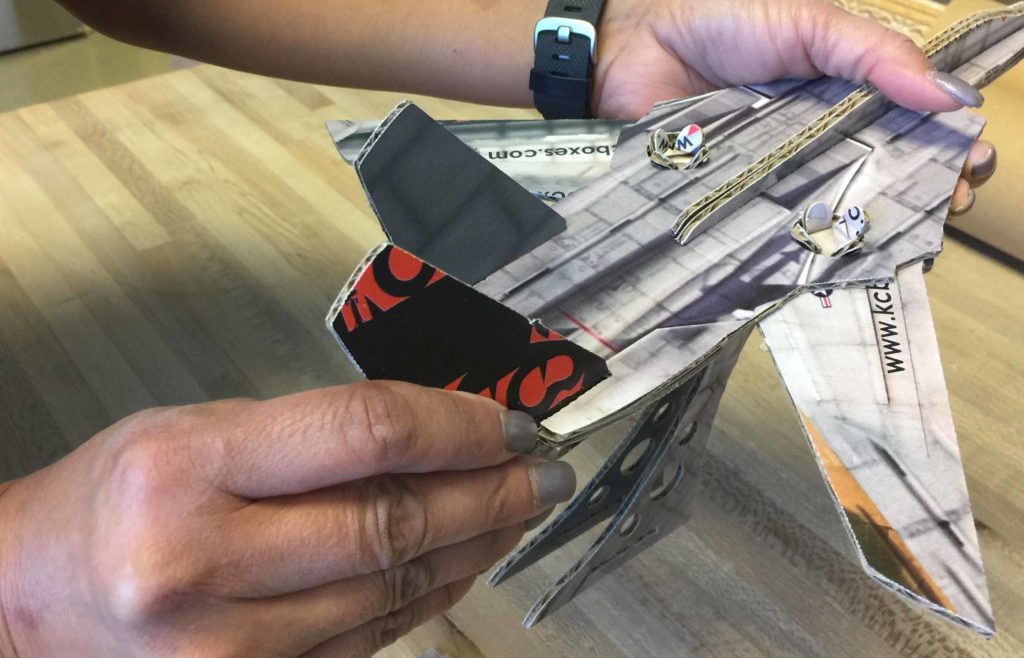 Fit the stabilizing piece to the bottom of the stand.